In September 2018 Arnold started with dancing Slow Bal, after having tried merengue and salsa first. It was his first swing dance. As a leader, he followed lessons for more than a year, until the corona pandemic broke out and dancing was no longer allowed. Dancing has really become a relaxation for him, and that is why he is eager to hit the dance floor again and meet his fellow Slowballers. We have a little chat with Arnold in May 2021 about his experience with Slow Bal.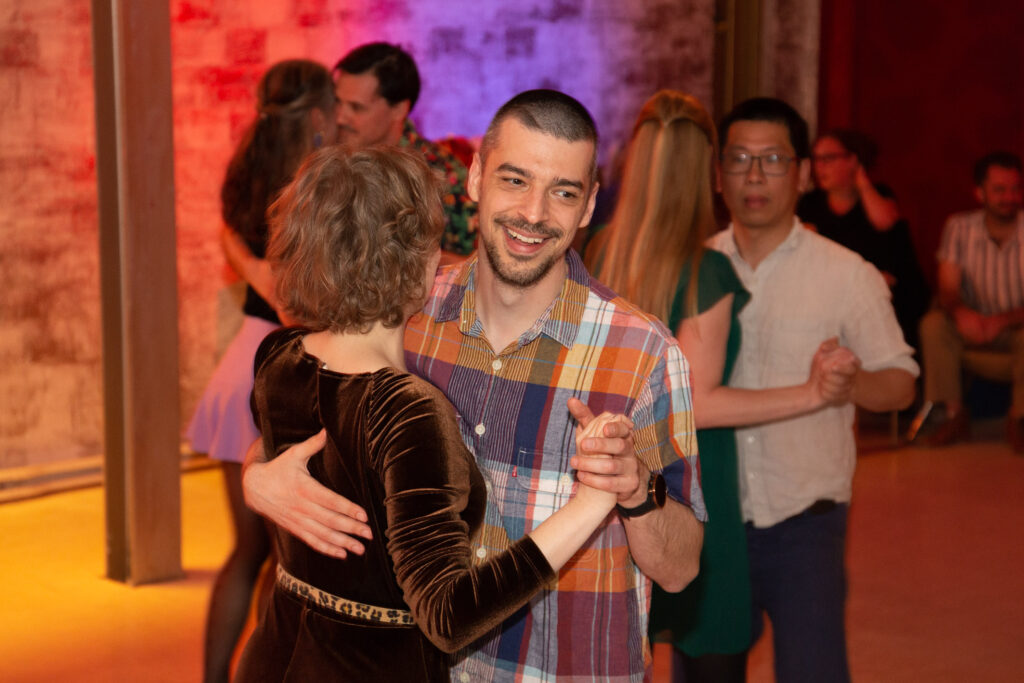 How did you start dancing?
How did you end up with Slow Bal?
"I am actually a social introvert. Due to various circumstances I started to think about whether Latin suited me. Salsa can be quite flashy and the parties are quite busy too. I was advised by various dance friends to explore Swing dances. At an open day organised by Roffaswing I tried Lindy Hop and Slow Bal. To be honest, I had never heard of Slow Bal. But it just fit my character well. Not too flashy, but challenging at the same time. "
"If I can learn this, anyone can learn it."
What is the charm of Slow Bal to you?
that's what makes it so challenging. You should therefore not underestimate Slow Bal. There is quite a lot of technique involved in dancing to slower music. More than with fast music. Then you can smuggle with your steps much more. But let me say this: If I can learn it, then anyone can learn it. There is a certain calm in Slow Bal, even though the dance is not necessarily slow. The music is wonderful and the people are all super fun and open. As a result, the atmosphere is good. "
How was it for you to start dancing without any dance experience?
"When you don't have any dance experience, dance lessons can be tough. You just have no experience with moving to music. You can certainly learn to dance, but you have to accept that you learn at your own pace, which might not be as fast as people who have prior experience. Instead of going up one level over and over again, along with the rest of the group, it is sometimes better to repeat a level again or to take a few extra private lessons. I did that with Salsa, but also with Slow Bal. At one point I followed both the beginner class and the intermediate lesson. That way I could build on a strong foundation for the basics and learn new things more easily. So by taking a step back, I learned to have fun on the dance floor. "
"By taking a step back, I learned to make fun on the dance floor."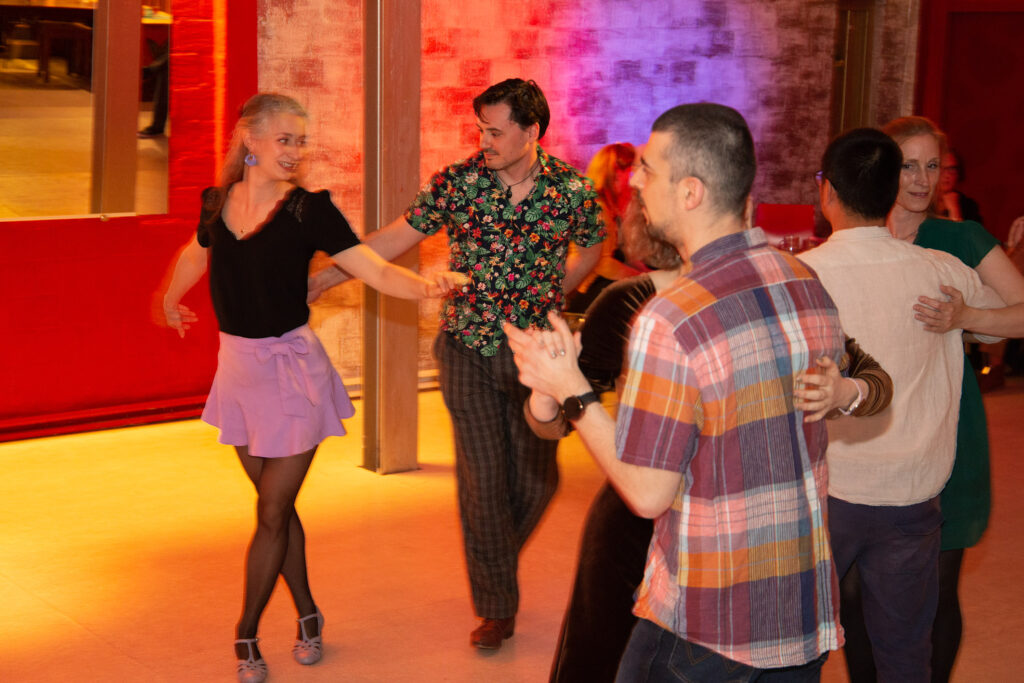 In class we always change partners. How did you like that?
"That really helped me to learn faster. You learn different things from different people. Also, you can get useful tips from people who are more advanced, while people who struggle more can teach you how to lead more clearly. It's also good for avoid learning small mistakes, which you might accept when dancing with a fixed partner. In addition, it is also nice that by constantly changing partners you get to know many people. So it's super social and sometimes I was chatting more than dancing in class. "
So far, you've only dances as a lead. Would you consider following?
"Yes, definately. I think I could learn a lot from it. If you experience for yourself how it feels when someone leads something, you can then incorporate that into your own leading techniques. I also don't mind dancing with another man at all. That's just fun. I haven't gotten around to it yet because of the lockdown, but it's definitely on my wish list to learn to follow in Slow Bal. "
Do you have any tips for people who are considering starting with Slow Bal?
"I even have three: First of all: dare to step out of your comfort zone. At Slowfeet Studio, this is certainly facilitated in the teaching environment. Second, take some workshops first or take a few private lessons if you're worried you might struggle in class. And finally: don't worry too much. Everyone is bumbling and standing on each other's toes. Let it go and enjoy the people and the music."