Last weekend we celebrated our first weekend of Slow Bal workshops in two years: Shuffle & Slide. After two years of no socials at all, we finally came together again and danced the night away. Together with Swing in Rhythm we organized a weekend we'll never forget. We said hello to new and old friends from all over the place. In today's blog post we will be looking back on a great weekend filled with fun, friends and lots of dancing.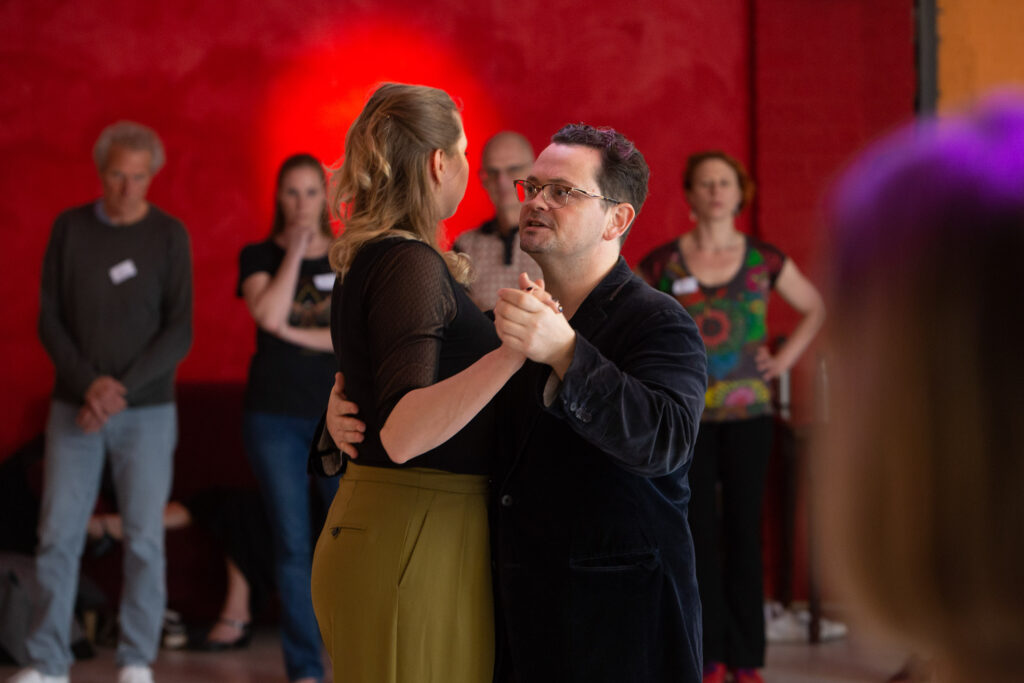 Rotterdam City of Jazz City Walk
On Friday 25 March we organized a walking tour through Rotterdam city center in collaboration with Timeless Rotterdam Tours. Did you know Rotterdam has a rich jazz history? If not, then our guide Marly was able to tell us all about it. She could tell us everything about the most fashionable establishments where you went to see and be seen: from Pschorr to Alcazar.  We even danced the day away, just like the girls at the Van Nelle factory would have done.
With the help of historical pictures, we relived what the Rotterdam city center would have been like pre WWII. But mostly, what going out was like and the dances of the day. From the Step to the Foxtrot and of course: the Charleston. During the 1.5 hour long city walk we were able to take a step back in time and relived Rotterdam's days of jazz in all its glory.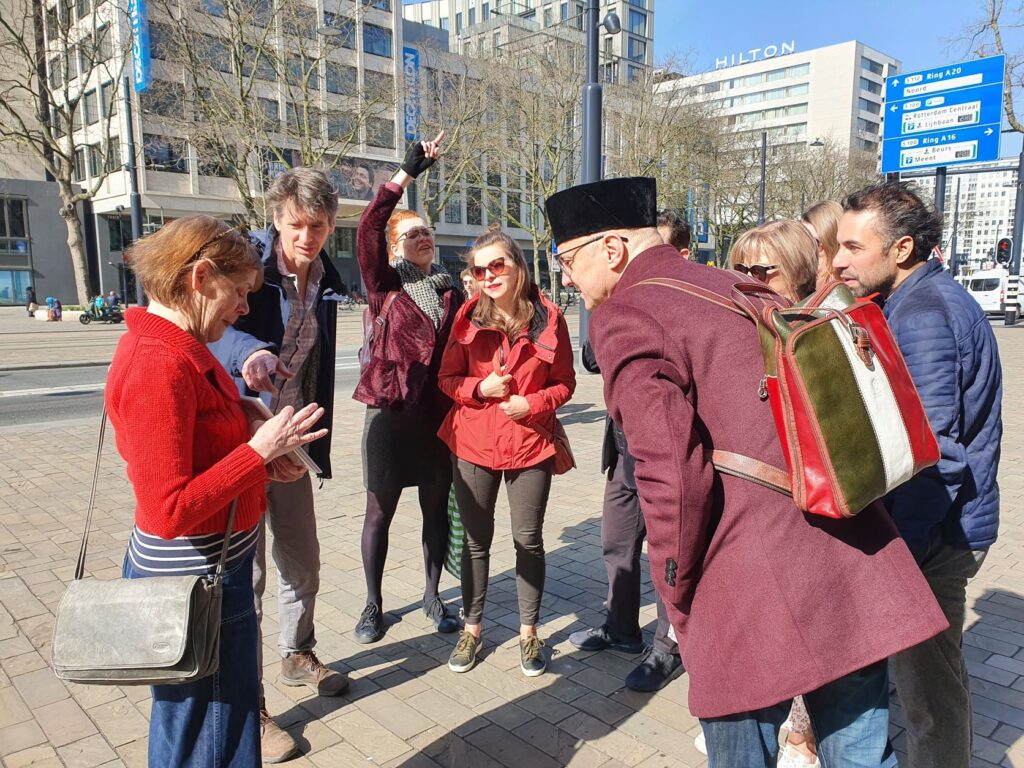 Slow Bal and Balboa Workshops
During the weekend of 26 & 27 March Shuffle & Slide started in full swing. For the occasion we flew in Mickey Fortanasce, a renowned Slow Bal and Balboa dancer from the USA,  to teach workshops and private lessons together with Deirdre of Slowfeet Studio and Ellen from Swing in Rhythm. Together with Mickey we danced a total of 5.5 Slow Bal and 3.5 Balboa hours. We learned new rhythm variations and of course picked up a few flashy moves to help us shine on the dancefloor. The Slow Bal classes added an extra flare for drama. Each workshop comes with a video recap so all participants can keep practising their new skills. 
Party Time
We can't have a weekend filled with dancing, without a proper party! That's why on Saturday night, everyone could enjoy themselves to the tunes of DJ Monique from Amsterdam and DJ Superheidi from Rotterdam. Whether you had sore feet from the many hours of workshops, or if you were only willing to dance the night away at Cuartito Azul, the Saturday night party was one to never forget. With a mix of Slow Bal and Balboa songs, there was a tune (and tempo) for all dancers. At 22.00 Mickey and Deirdre gave a Slow Bal showcase and we kept on dancing until well after midnight. Because even though the party was supposed to last till the strike of midnight, we were enjoying ourselves so much we just kept going. Unfortunately we had forgotten the start of Daylight Saving Time and so it was a short night in the end, but well worth it.
Slowfeet Studio would like to thank all of those in attendance. We would like to especially thank Mickey Fortanasce for coming all the way to Rotterdam. Additionally we would like to thank our Lindyhop partners in crime: Swing in Rhythm for their collaboration. See you next time!
Curious to see what other workshops and events we have coming? Check out our events & workshops page.